Intergalactic Space Rescue for the ZX81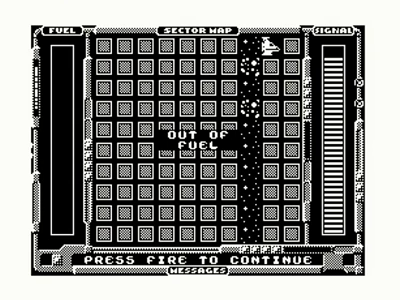 Gaál Zsolt has ported Intergalactic Space Rescue to the ZX81! If you have a ZX81 equipped with the WRX high-resolution graphics, or a ZX81 emulator that supports the expansion, you can download a ZIP archive containing the tape and the modified source code from the Intergalactic Space Rescue page on this site.
Zsolt started this project from a discussion on the Development forum of http://sinclairzxworld.com/ with a conversion to run under Spectrum emulation on the ZX81 (yes, a suitably-equipped ZX81 can emulate a Spectrum). Now this project has blossomed into a native ZX81 game which contains all the elements of the Spectrum original.
See the old version and the new back-to-back in Zsolt's YouTube video: http://www.youtube.com/watch?v=zcH-tY7hTQ8
Wednesday, 17th April 2013
<!story>
See also...
Games
Other recent news
<!story-news-list>

<!content>